Agricultural & Environmental Managers Drone Demonstration Day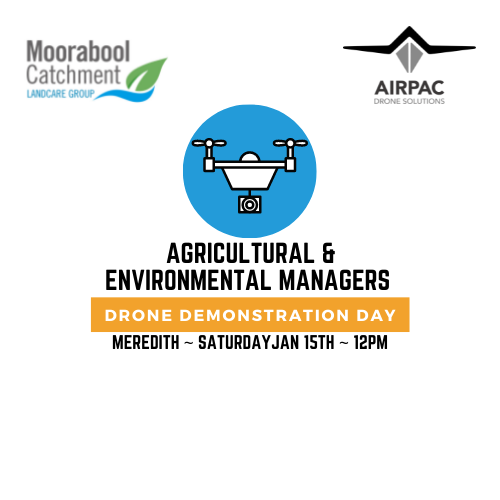 First of its kind demonstration
Please join us as we showcase the use of drone technology to control noxious weeds in very difficult to reach areas for the first time ever in the Moorabool region. 
The event will consist of a demonstration of the drones in action, followed by a discussion with Landcare, drone contractors, farmers and land managers. We hope attendees will leave the event having a clear picture of the different applications of, and what can be achieved with this technology.
Once arriving at the property, attendees will be provided a free barista coffee courtesy of mobile coffee company Deja Brew. We then have a 800m walk in hard country to the viewing area. Those with limited movement capabilities may not be able to walk to the viewing area, please get in touch as we may be able to arrange a ferry for you.
Event was held Saturday Jan 29th 2022